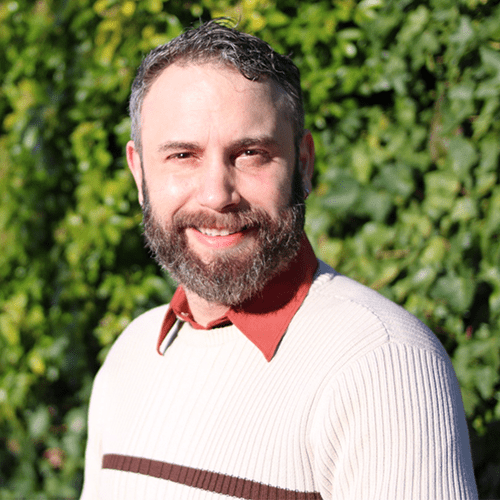 Jonathan Glover, LICSW, SUDPT specializes in the treatment of trauma, particularly in the context of relationships. He has 15 years of counseling experience in community behavioral health and private practice. His professional experience includes working with families and victims of abuse, as well as treatment of other complex issues such as personality disorders, emotional abuse and domestic violence, addictions, PTSD, and depression.
Trauma/PTSD/C-PTSD
Personality Disorders
Narcissism
Infidelity
Betrayal Trauma
Emotional Abuse and Domestic Violence
Addictions
Anger Management
Schedule a call with a Client Care Specialist to get started.
MA in Social Work, University of Washington | BA in Art, University of Washington
In his work with clients, Jonathan balances a supportive approach with firm, realistic attention to identifying and changing problematic patterns of thoughts and behavior. Along with solution-focused treatment, he believes in the importance of exploring a client's history so they can gain insights into the development of their relationship dynamics and personal identity. Jonathan recognizes the lasting impact unresolved trauma can have on our lives and relationships—especially in regards to self-confidence, identity, and the ability to trust and experience intimacy. He enjoys helping clients rediscover their own capabilities and self-worth, a process he finds very rewarding.
Jonathan enjoys reading, board games, and art. He lives in the Pacific Northwest with his family.
| Intensives | Rates |
| --- | --- |
| Individual Assessment (3 hours) | $555 |
| Couples Assessment | $555 |
| Intervention Planning | $740 |
| 2-day Couples Intensive | $3,600 |
| 3-day Couples Intensive | $5,200 |
| Custom Intensives | Please call for a quote* |
| Hourly Sessions | Rates |
| --- | --- |
| Hourly Sessions | $195 |
| 5 Hours Package | $950 |
| 10 Hours Package | $1,900 |
| Emotional Abuse Trauma Recovery | $1,520 |
Do you need hope and healing for your marriage?
At the Marriage Recovery Center, we are passionate about helping couples discover hope and healing for their relationships. Whether you are in a toxic, destructive marriage or simply longing for deeper connection with your spouse, our counselors will help you gain the tools you need to experience a healthy and fulfilling marriage.
Schedule a free call with a Client Care Specialist to learn more.